Advertisements
Have you heard about
Clarisonic
? It is designed to give your skin the ultimate clean, while leaving your skin smooth and radiant.





Misikko Review & Giveaway

Blog Archive

10:55 PM | Posted by Tiffany
|
Edit Post
For years, I always wanted to wear contacts.
Glasses
were something I wore only in the privacy of my own home. I felt so dorky with glasses and felt that they made me look even younger than I already looked.
It has only been the past year or so that I have traded wearing contacts every day for glasses. I've learned recently that the
right
pair of glasses, can give you the look you desire and make you feel oh so comfortable. Unfortunately, this often comes at a high cost. Eye care can be a very expensive need and because of this we often don't get glasses updated as much as we should. I know I used to pass off a pair for years without getting my
eyeglasses prescription
changed when it needed to be. It just wasn't at the top of my priority list of things to spend money on.
So for more years than I would like to admit, I've been stuck with the same old
eyeglasses
. All these years when I could have been getting new, stylish,
cheap glasses
from
GlassesUSA.com
. Not anymore! Goodbye prices that make me wince. I don't use the word cheap lightly, so when I say it I really mean it. They offer glasses at an affordable price, you won't go broke buying from then. If you are like me and don't have insurance that covers contacts or glasses, you will be VERY pleased with the prices. I am treating myself to a new pair of glasses with the GlassesUsa.com Easter discount code.
Code:
EASTERSAVINGS
allows you to take 50% off FIRST pair of prescription eyeglasses from the entire collection.
Code Blog10
will allow you to get 10% off a prescription eyeglasses purchase. Woohoo! I am so excited for a new style and to see as I should. I have already visited the eye doctor and I have an updated prescription so I am really ready to go.
So are you ready to find your perfect pair? Don't put it off any longer. This will be painless.
Have you ever tried the virtual mirror feature? I love it! It allows you to see what you would look like in each pair of glasses.
The opinions shared are my own and may vary from others. I was paid for this sponsored post, however, that did not influence any of the opinions or statements I have shared.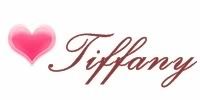 1 comments
|
Links to this post
About Me
Tiffany

I am married to the love of my life. This blog will at times be random- including recipes, giveways, reviews, and bits and pieces of my life! I love green products and I am lightly obsessed with cloth diapers. =) A year ago I moved 800 miles from the only home I've ever known to live with my husband! Starting my new life has been quite an adventure! Follow my life as a wife, continue my getting fit journey, and make our older house a home. Please contact me at hislittlemrs10@aol.com if you're interested in having me do a review or giveaway.
View my complete profile

Networked Blogs