Advertisements
Have you heard about
Clarisonic
? It is designed to give your skin the ultimate clean, while leaving your skin smooth and radiant.





Misikko Review & Giveaway

Blog Archive

Tuesday, February 21, 2012
3:19 PM | Posted by Tiffany
|
Edit Post
Yoplait
yogurt is a big staple in our house! I think if I wasn't around dh would probably be living off of it. We both love that there is a variety of flavors and types. I am a big fan of the fat free yoplait yogurt. Each yogurt is around 100 calories. I love adding a yoplait yogurt to my breakfast with turkey bacon and fresh fruit or having it on the go for a quick snack.
Yoplait Yogurt is a great way to get your calcium in. There is a new rasberry lemonade fat free flavor that I cannot wait to try. Our fridge is always packed with a variety of flavors.
Yoplait now has a lactose free yogurt! Perfect timing since National Lactose Intolerance Awareness Month is this month. It comes in four yummy flavors so you have plenty to choose from. You can get it in strawberry, cherry, french vanilla, or my favorite- peach! They are great and contain 50% of the recomended daily value of calcium. It also has no artificial sweeteners.
Here
a coupon for $0.30 off a lcatose free yogurt.
The giveaway winner's prize pack will contain:
A VIP coupon to purchase Yoplait Lactose Free yogurt
Lunch tote
2 Gel packs
Individual bowl
Spoon
I was SO excited to get a new lunch tote. My husband teased me over my excitement. I recently misplaced my old lunch tote and never remember to buy a new one. I had been plastic bagging my lunch for awhile now and reusing those. I am sure the winner of this giveaway will LOVE their prize pack as much as I did.
Disclosure: Prize pack, information, and giveaway have been provided by Yoplait through MyBlogSpark.
*The coupon offer for Yoplait Lactose Free yogurt is not valid in some states, including Louisiana, Nevada, New Jersey, North Dakota and Tennessee.
a Rafflecopter giveaway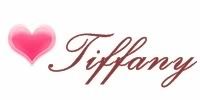 13 comments
|
Links to this post
About Me
Tiffany

I am married to the love of my life. This blog will at times be random- including recipes, giveways, reviews, and bits and pieces of my life! I love green products and I am lightly obsessed with cloth diapers. =) A year ago I moved 800 miles from the only home I've ever known to live with my husband! Starting my new life has been quite an adventure! Follow my life as a wife, continue my getting fit journey, and make our older house a home. Please contact me at hislittlemrs10@aol.com if you're interested in having me do a review or giveaway.
View my complete profile

Networked Blogs