Advertisements
Have you heard about
Clarisonic
? It is designed to give your skin the ultimate clean, while leaving your skin smooth and radiant.





Misikko Review & Giveaway

Blog Archive

Wednesday, October 12, 2011
6:43 PM | Posted by Tiffany
|
Edit Post
I am sure many of my readers have been or are college students. When I was in college one of the biggest expenses aside from room & board, was textbooks. I was always shocked at how much books cost. You can spend a couple hundred dollars on just one book. Initially, I found comfort in knowing that I could sell my books back at the end of the semester, but getting $10 back on a book you have spent $100+ on is discouraging and definitely not a way to get your money back.
When I was in college I didn't know anything about renting textbooks, but man would it have saved a lot of money. My husband is currently a college student and I think books have only gotten more expensive since I went to school. This semester his calculus book was $318... THREE HUNDREND AND EIGHTEN DOLLARS. I could have passed out when I saw the receipt. lol.
If only I knew about
Campusbookrentals.com
before we spent a small fortune on books. If you are like me and don't like wasting money or are on a budget, definitely look into campus book rentals. I really was concerned about the hassle of shipping books back and forth but.
Campusbookrentals.com
makes it so convient. They even offer free shipping So you are really not spending anything extra.
Campusbookrentals.com
has thought about everything. A few of my favorite things about renting books from Campus are the following:
1. The opportunity to get free shipping. Books are heavy and can be costly to ship.
2. There is even a grace period when you rent your books. You can get your books early or keep them a little longer...perfect for that last minute final exam studying.
3. They offer a 30% discount if you need to re-rent a book. This is perfect if you need to retake a class or if you are using the same book for a new class.
4. They give you the option to buy your books if you choose.
5. There is a 30 day guarantee (they never offered this at my school!) If you need to return a book you can do so at anytime within 30 days of your order date.
6. If you purchased books previously from a bookstore or somewhere else CampusBookRentals.com may buy them back!!
Buy Back Program
The thing I love about
Campusbookrentals.com
the most is that they are partnered with
Operation Smile
.
Operation Smile
is an amazing organization and
Campusbookrentals.com
is donating over 1,000 life saving cleft lip surgeries this year to children who desperately need them. You can save money on your books and help children in need.
Operation Smile
treats thousand of children each year through local and international medical missions. The transformations they do are absolutely amazing.
Operation Smile
gives children a chance to be more normal and to have a better life. Operation Smile not alone provides dental care, but it also cares for patients with severe burns.
Operation Smile
is always in need of volunteers for their teams. It is an amazing gift that you can give. Without volunteers Operation Smile could not do many, if any, of the services they provide. You do not need to have medical experience to help. To learn more about getting involved go here to find out more about volunteering
Volunteering
.
I never would have imagined that renting a book (saving money) could benefit a child in need. So when you're in the bookstore looking at the outrageous prices remember that, with just a few clicks and for LESS money,you can have your book on the way to your home.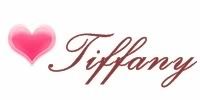 0 comments
|
Links to this post
About Me
Tiffany

I am married to the love of my life. This blog will at times be random- including recipes, giveways, reviews, and bits and pieces of my life! I love green products and I am lightly obsessed with cloth diapers. =) A year ago I moved 800 miles from the only home I've ever known to live with my husband! Starting my new life has been quite an adventure! Follow my life as a wife, continue my getting fit journey, and make our older house a home. Please contact me at hislittlemrs10@aol.com if you're interested in having me do a review or giveaway.
View my complete profile

Networked Blogs