Advertisements
Have you heard about
Clarisonic
? It is designed to give your skin the ultimate clean, while leaving your skin smooth and radiant.





Misikko Review & Giveaway

Blog Archive

Saturday, May 28, 2011
3:37 PM | Posted by Tiffany
|
Edit Post
I grew up in a home that never used a dishwasher. From a young age I learned that it was better to hand wash dishes because dishwashers always left something behind…besides what was the point when you had to rinse and scrub them BEFORE even putting them in a dishwasher? So since my parents never used the dishwasher in their home I became accustomed to hand washing dishes. Now this is something that my beloved dh absolutely hates doing. I am definitely not a fan of hand washing dishes, BUT I like clean dishes. I don't want food stuck to my plates & I don't want have to do all the hard work only to put the dishes in the dishwasher for it to only rinse off.
There's nothing worse than cooking dinner after a long day of work only to have to wash the dishes. Now really who wants to do that! For the longest time I thought there was no other choice if I wanted clean dishes.
Cascae Complete breaks down, dissolves, and rinses away tough food particles without the prewashing. So when I was given the chance to try out the new Cascade Complete action packs I was apprehensive to say the least, but figured it was worth a shot. Cascade advertises that with the action packs you do not have to prewash or scrub the dishes before. Sounds like a dream, right? It's reality now thanks to Cascade.
I took the 24-hour challenge that Cascade boosts about. I made lasagna...a meal that left the ceramic dish they sent with cooked sauce and cheese stuck on it. Now normally I'd be dreading having to scrub the dish. I'd be cringing at the thought of the scrapes that could be on my dish from scrubbing so much, but 24 hours LATER I just stuck my dish in the dishwasher with cascade complete and voilla! Clean! No food particles stuck on the dish & I didn't have to rewash it.
It was so easy to use. Only one pouch is needed per load. Just place the pac in the main dispenser and and close the door! That's it. Cascade does all the hard work. It seems too easy. Can you imagine how much time can be saved not having to wash dishes by hand?
Cascade Complete action packs are extremely affordable. You can find trial pacs at Wal-Mart for under a $1.00 to receive 3 packs. Not having to hand wash dishes is worth a lot more than $1.00 to me.
Cascade makes washing dishes easy! Now if it could only make cooking dinner this simple.
5 of my lucky readers will receive a trial of Cascade Complete power pacs. Not only will you get clean dishes (without breaking a sweat), but if you write me a short review on your experience with them I'll choose one of the 5 to receive a Walmart Giftcard!! The 5 chosen to to receive the trial will need to send me their thoughts on the products within 2 weeks. I will then send the Walmart Gift Card to the winner. If you have any question just leave a comment on this post or email me at hislittlemrs10 at aol dot com.
You have until 6/7/11 to enter this giveaway!
Legal Disclaimer:
This product review was based on using complimentary Cascade product provided by P&G. Bloggers also received a Walmart® gift card to share with their readers. P&G does not represent or warrant the accuracy of any statements or product claims made here, nor does it endorse any opinions expressed within this blog site.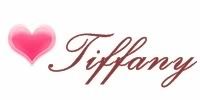 0 comments
|
Links to this post
About Me
Tiffany

I am married to the love of my life. This blog will at times be random- including recipes, giveways, reviews, and bits and pieces of my life! I love green products and I am lightly obsessed with cloth diapers. =) A year ago I moved 800 miles from the only home I've ever known to live with my husband! Starting my new life has been quite an adventure! Follow my life as a wife, continue my getting fit journey, and make our older house a home. Please contact me at hislittlemrs10@aol.com if you're interested in having me do a review or giveaway.
View my complete profile

Networked Blogs