Advertisements
Have you heard about
Clarisonic
? It is designed to give your skin the ultimate clean, while leaving your skin smooth and radiant.





Misikko Review & Giveaway

Blog Archive

Tuesday, March 29, 2011
7:20 PM | Posted by Tiffany
|
Edit Post
Pooch & Bones
is one of my favorite etsy shops and without a doubt my dogs favorite!
Pooch & Bones
has a variety of healthy, delicious dog treats that I'm sure every dog will love!
I am willing to spend a bit more for dog food & treats that are better for our dogs. They are,afterall, a part of our family. I don't have to though, because with Pooch & Bones I can get healthy treats for my pups and spend the same amount I used to on dog treats from the store.
Pooch & Bones
has a variety of organic treats that your dogs will love and enjoy. You won't find these treats anywhere else! There are coconut cremes, yapper crackers, pineapple crunchies, cranberry yapples, peanut butter pretzels and oh so much more. The two treats that my dogs Laiken & Raven were happy to review were the Chicken Littles and Love Bites.
Chicken littles are made of pure chicken powder, peanut butter, honey, eggs, oat flour, and brown rice flour. They sound good enough for me to eat, but I'd have to fight the dogs for them! Raven LOVED the chicken littles. They were without a doubt her favorite. Chicken Littles are extremely moist and perfect for her little puppy teeth.
Brandi of
Pooch & Bones
was kind to also include a sample of the Love Bites. The love bites are filled with cranberries, coconut, vanilla, egg, oat flour, and brown rice flour. Laiken is a meat loving dog. If fruit or veggies drop on the floor he'll sniff it and leave it alone. I was very surprised that he loved the Love Bites, even more so than the Chicken Littles. He even stole one from Raven who chased after him. Love Bites are harder so they take Raven longer to eat, but are great for keeping her occupied.
It's hard to get a good picture when you have two pups who really want the treats in your hand. ;)
I feel good knowing that I am giving my pets a healthy treat and you will too. All of Pooch & Bones treat bags have their ingredients on the back of the bag so I know exactly what my pets are eating. I was so thrilled with the excellent customer service & treats from
Pooch & Bones
that I purchased more the same day I received my review treats. I ordered more chicken littles, the training treats, and pineapple crunchies which are both dogs new favorite treat!
If you live in the Richmond, Virginia area be sure to check out the Perky Pups
meetup.
It's a group for pups under 15lbs.
Pooch & Bones
also posts local dog events on their facebook wall.
I was very impressed with how fast the treats shipped. Pooch & Bones has excellent customer service & you can expect any questions you have to be answered quickly. I love that!
One of my lucky followers will win their choice of treat from
Pooch & Bones
(leash holder not included). I was provided with
Pooch & Bones
samples to review. The opinions I have shared are my honest opinions and may differ from others. Many thanks to
Pooch & Bones
for supplying the products for the review and giveaway. This giveaway ends 4/14/2011
Links you may need when entering this giveaway
Pooch & Bones Facebook Page
Pooch & Bones Etsy Shop
His Little Mrs Facebook Page
His Little Mrs on Twitter
Wondering how to use the google form? Here is how the new entry forms works:
- Fill out your name & email
- Complete the mandatory entry
-Check the boxes of the additional entries you have completed
-Show me the link to where you have my button or to your blog post about the giveaway
-Count up your total number of entries and put it in the last box.
-To claim your entry for the daily picket fence vote, simply put your name and email in the first box. Put anything in the mandatory entry box and then check the picket fence vote option and the the number "1" in the total entries box.
-You can comment on the actual post "entered" so that you don't enter more than once, if you'd like. It's not required, just to help you remember if you've already entered!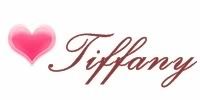 1 comments
|
Links to this post
About Me
Tiffany

I am married to the love of my life. This blog will at times be random- including recipes, giveways, reviews, and bits and pieces of my life! I love green products and I am lightly obsessed with cloth diapers. =) A year ago I moved 800 miles from the only home I've ever known to live with my husband! Starting my new life has been quite an adventure! Follow my life as a wife, continue my getting fit journey, and make our older house a home. Please contact me at hislittlemrs10@aol.com if you're interested in having me do a review or giveaway.
View my complete profile

Networked Blogs