Advertisements
Have you heard about
Clarisonic
? It is designed to give your skin the ultimate clean, while leaving your skin smooth and radiant.





Misikko Review & Giveaway

Blog Archive

Sunday, February 27, 2011
12:26 PM | Posted by Tiffany
|
Edit Post
Are you planning on getting married soon? Do you have a friend or family member getting married?
Ann Bridal's Bargains
is giving away $500 shopping sprees every month until December! This is an amazing deal. I can't believe how much we spent on wedding invitations! Being able to get my wedding invitations and accessories for FREE would have been a dream come true.
Ann Bridal's Bargains
has extremely affordable wedding invitations, ceremony accessories, bridal party gifts, and SO much more.
You can enter & learn more about the $500 shopping sprees here
Win!
. No purchase is needed to enter you simply have to create an account! I'd LOVE for one of my readers to win.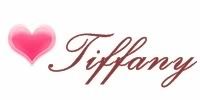 1 comments
|
Links to this post
About Me
Tiffany

I am married to the love of my life. This blog will at times be random- including recipes, giveways, reviews, and bits and pieces of my life! I love green products and I am lightly obsessed with cloth diapers. =) A year ago I moved 800 miles from the only home I've ever known to live with my husband! Starting my new life has been quite an adventure! Follow my life as a wife, continue my getting fit journey, and make our older house a home. Please contact me at hislittlemrs10@aol.com if you're interested in having me do a review or giveaway.
View my complete profile

Networked Blogs