Monday, June 6, 2011
9:11 AM | Posted by Tiffany
|
Edit Post
Therabreath is a line of natural dental care products. From gums & mints to mouthwashes and oral care product for your pet, therabreath has it all. Preventing
bad breath
is easy with Therabreath.
If you remember my previous review on therabreath then you'll recall and how much I loved their toothpaste & mouthwash. I was very excited to try another product product of theirs, the multi symptom probiotics. Therabreath helps you receive dentist office results at home and with natural products.
The multi symptom probiotic is easy to use and will not add much time to your morning routine. It's a seven day treatment that you do at home that will give you guaranteed results. It helps to promote healthy teeth, gums, and prevents tooth decay, plaque and cavities.
Before using the probiotic make sure to brush your teeth, tongue, and the inside of your cheeks. There is a small container of the Therabreath toothpaste included so you can be sure to get the best results possible.
Mix one stick pack with a couple mouthfuls of water until it is fully disolved. You rinse your mouth with a mouthful for just a minute. You then spit and gargle for 30 seconds with the second mouthful. Continue until all the solution is gone. SIMPLE! It won't take more than a couple extra minutes each time. Certain days you use it in the morning and at night. One thing I love about Therabreath is they think of everything. Look at the helpful schedule in the box. Each pack is assigned to a day and either am or pm. You really can't mess this up!
The probiotic treatment helps to strengthen the numbers of beneficicl bacteria. The treatment is used once a month so the beneficial bacteria can win the battle against the hostile bacteria. The hostile bacteria are invasive microbes that try to take over the same environment.
I think the pro-biotic has a light lemon taste. It's not a taste that remains in your mouth for more than a minute after you finish gargling the solution. My teeth do feel cleaner after using the solution. It's definitely something I'd want to continue using...especially before a dentist trip.:)
Now if you ask me, one of the most embarrassing things that can happen at the dentist is to have to get a lot of plaque scraped off or for them to find a cavity! Our teeth are so important, but we often neglect to take the best care for them that we can. Besides, dental care is expensive! Save your self some money and the embarrassment by taking care of your teeth NOW!
Therabreath has generously offered my readers a pack of mouth wetting lozenges. I was able to review these last time and they are really good. They are sugar free so great for diabetics. The flavor is mandarin mint. It's a unique combination and very tasty. They help to keep your mouth moist and freshen your breath.
Therabreath is currently offering $5 ground shipping in the US until June 30th so now is a great time to buy!
I was provided with the Therabreath multi symptom probiotics for this review. The opinions I have shared are my own and may differ from others. Many thank to TheraBreath for providing the products for the giveaway and review.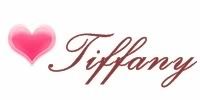 About Me
Tiffany

I am married to the love of my life. This blog will at times be random- including recipes, giveways, reviews, and bits and pieces of my life! I love green products and I am lightly obsessed with cloth diapers. =) A year ago I moved 800 miles from the only home I've ever known to live with my husband! Starting my new life has been quite an adventure! Follow my life as a wife, continue my getting fit journey, and make our older house a home. Please contact me at hislittlemrs10@aol.com if you're interested in having me do a review or giveaway.
View my complete profile

Networked Blogs