Advertisements
Have you heard about
Clarisonic
? It is designed to give your skin the ultimate clean, while leaving your skin smooth and radiant.





Misikko Review & Giveaway

Blog Archive

Friday, June 17, 2011
3:08 PM | Posted by Tiffany
|
Edit Post
Are you wanting to tone and tighten your body so you can be bikini fit? The It Works body wraps tone and tighten in just 45 minutes! With just two wraps I lost 7 inches! Wraps are just $25 shipped if you buy directly from me or you can sign up as a loyal customer and get 4 wraps for $49!! Loyal customers always get 20-50% off all products




Positively Skinny Facebook Page
Positively Skinny website




If you have any questions contact me at positivelyskinny@aol.com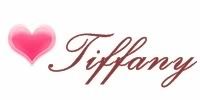 About Me
Tiffany

I am married to the love of my life. This blog will at times be random- including recipes, giveways, reviews, and bits and pieces of my life! I love green products and I am lightly obsessed with cloth diapers. =) A year ago I moved 800 miles from the only home I've ever known to live with my husband! Starting my new life has been quite an adventure! Follow my life as a wife, continue my getting fit journey, and make our older house a home. Please contact me at hislittlemrs10@aol.com if you're interested in having me do a review or giveaway.
View my complete profile

Networked Blogs