Tuesday, March 1, 2011
8:42 PM | Posted by Tiffany
|
Edit Post
We have all seen those cheesy commercials about stopping bad breath before it starts. There are so many toothpastes out there that it's often hard to choose. Most toothpastes do little to nothing for bad breath and really do not improve your gum health. There is one line of dental products that I trust to naturally improve my dental health & is one I will I will trust use before a visit to the dentist.
TheraBreath
is a line of natural oral care products that are great for gum health & bad breath.
I received
TheraBreath
mouthwash, toothpaste, and lozenges to review. I loved the convience of the
TheraBreath
Mouth Wetting Lozenges. They are great to slip in your purse, wallet, or pocket. You can discreetly freshen your breath.
TheraBreath
products are not overly minty, which I really liked.
Did you know that most mouthwashes contain alcohol? Therabreaths products are all natural and chemical free.
They also have affordable, natural teeth whitening products. Forget about spending hundreds of dollars for a white smile. You can buy a kit of Therabreath whintening products for only $54! After only 4-5 applications you will see a noticeable difference & be receiving compliments on your new smile.
One product I really need to get my hands on is the Dr. Katz for Dogs + Cats Oral Solution. We have not found a solution for my eldest dog's bad breath, yet. With as well at Therabreath has worked for me I'm sure it would help our dog! It has been recognized for effectively reducing plaque and tartar in animals. With use twice a day it will knock out their bad breath.
One of the great things about
TheraBreath
is they have a 100% satisfaction guarantee policy. You can try their products out without any risk. The packaging of
TheraBreath
is recycable and the products are never tested on animals.
TheraBreath
really is great to the environment, animals, and you of course.
TheraBreath
offers free shipping on orders over $99 and shipping is fast!
Two of my lucky readers will each receive a tube of
TheraBreath
toothpaste and Therabreath oral rinse. This giveaway is open to the US only and ends 3/15/2011
I was provided with
TheraBreath
products to review. The opinions I have shared are my honest opinions and may differ from others. Many thanks to
TheraBreath
for supplying the products for the review and giveaway. This Giveaway Will end 3/16/2011
Links you may need for the giveaway
TheraBreath
Therabreath on Facebook
Therabreath on Twitter
His Little Mrs on Facebook
His Little Mrs on Twitter
Wondering how to use the google form? Here is how the new entry forms works:
- Fill out your name & email
- Complete the mandatory entry
-Check the boxes of the additional entries you have completed
-Show me the link to where you have my button or to your blog post about the giveaway
-Count up your total number of entries and put it in the last box.
-To claim your entry for the daily picket fence vote, simply put your name and email in the first box. Put anything in the mandatory entry box and then check the picket fence vote option and the the number "1" in the total entries box.
-You can comment on the actual post "entered" so that you don't enter more than once, if you'd like. It's not required, just to help you remember if you've already entered!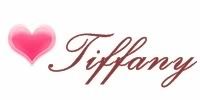 About Me
Tiffany

I am married to the love of my life. This blog will at times be random- including recipes, giveways, reviews, and bits and pieces of my life! I love green products and I am lightly obsessed with cloth diapers. =) A year ago I moved 800 miles from the only home I've ever known to live with my husband! Starting my new life has been quite an adventure! Follow my life as a wife, continue my getting fit journey, and make our older house a home. Please contact me at hislittlemrs10@aol.com if you're interested in having me do a review or giveaway.
View my complete profile

Networked Blogs