Advertisements
Have you heard about
Clarisonic
? It is designed to give your skin the ultimate clean, while leaving your skin smooth and radiant.





Misikko Review & Giveaway

Blog Archive

Monday, November 22, 2010
12:18 PM | Posted by Tiffany
|
Edit Post
I had been thinking about getting a blog makeover for some time now. I just wanted to find the right person to do it and also I wasn't sure if I was at the point where I could invest the money into a design. A lot of designers want an arm and a leg for a makeover. I came across
Wacky Jacquis Designs
through another blogger. I was fortunate enough to be one of the lucky bloggers chosen to do a blog makeover review.
Wacky Jacquis Designs
has very reasonable prices for blog makeovers. There are packages to fit everyone's needs and budget. I wasn't quite sure what I wanted in a design and Jacquis was
extremely
patient and helpful. She quickly responded to my emails and made all the changes I requested with no problem. She really put a lot of work into my design and it shows. It didn't take Jacquis long at all to complete my makeover. She is a fantastic designer!
It's absolutely perfect and everything I could have wanted. It truly is a custom design and I appreciate all the hard work she put into it. There was initially some difficult viewing my blog in Firefox and Jacquis worked for hours making sure the problem was fixed.
So how do you all like the new design? I love how easy it is to navigate through. I didn't want things to look messy and
Wacky Jacquis Designs
did a wonderful job making sure everything stayed neat. From blog buttons to facebook page to blog makeovers, Jacquis does it all. She even has a 50% off album that you can choose a design from. It's a great way to get a new look for a low price.
Many thanks to
Wacky Jacquis Designs
for my beautiful blog makeover!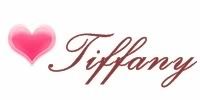 0 comments
|
Links to this post
About Me
Tiffany

I am married to the love of my life. This blog will at times be random- including recipes, giveways, reviews, and bits and pieces of my life! I love green products and I am lightly obsessed with cloth diapers. =) A year ago I moved 800 miles from the only home I've ever known to live with my husband! Starting my new life has been quite an adventure! Follow my life as a wife, continue my getting fit journey, and make our older house a home. Please contact me at hislittlemrs10@aol.com if you're interested in having me do a review or giveaway.
View my complete profile

Networked Blogs