Friday, May 17, 2013
5:32 PM | Posted by Tiffany
|
Edit Post
One of my least favorite chores is of course bathroom cleaning. There is nothing dun about xleaning and scrubbing toilets and tubs. NLAH! Somehow dh always manages to get out of cleaning the bathrooms haha so I am left with this dirty chore. So anything that helps the process and cuts down on the toilet scrubbing is definitely welcome in my house! I was thrilled to be able to try out the new soft scrub 4-in-1 toilet care. This new product cleans toilets, prevents buildup, fights nasty toilet ring, and freshens up to FOUR weeks!! Goodbye scrubbing!! It is easy to use and has a unique plastic cage that keeps the scrub from falling in the toilet. The cage also allows water to activate the cleaner every time you flush the toilet. Who doesn't want a clean toilet bowl without the extra work?! The soft scrub 4-in-1 toilet care comes in two scents, alpine fresh and sapphire waters. Sapphire waters is a fragrance without bleach and apline fresh has bleach. I got the alpine fresh for review and the bleach smell was too strong for me. I would prefer the sapphire waters to use in the future.
The Soft Scrub line is available at Walmart. 2 lucky winners will receive a coupon valid for a free soft scrub product. I am having difficulty with rafflecopter's code when using my ipad for some reason. We are going to do this giveaway the old fashioned way. Comment below with what you would clean first if you are a lucky winner. Please be sure to include your email address so I can contact you. For a second entry like Soft Scrub on facebook facebook.com/softscrub. Thanks!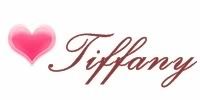 9 comments
|
Links to this post
About Me
Tiffany

I am married to the love of my life. This blog will at times be random- including recipes, giveways, reviews, and bits and pieces of my life! I love green products and I am lightly obsessed with cloth diapers. =) A year ago I moved 800 miles from the only home I've ever known to live with my husband! Starting my new life has been quite an adventure! Follow my life as a wife, continue my getting fit journey, and make our older house a home. Please contact me at hislittlemrs10@aol.com if you're interested in having me do a review or giveaway.
View my complete profile

Networked Blogs